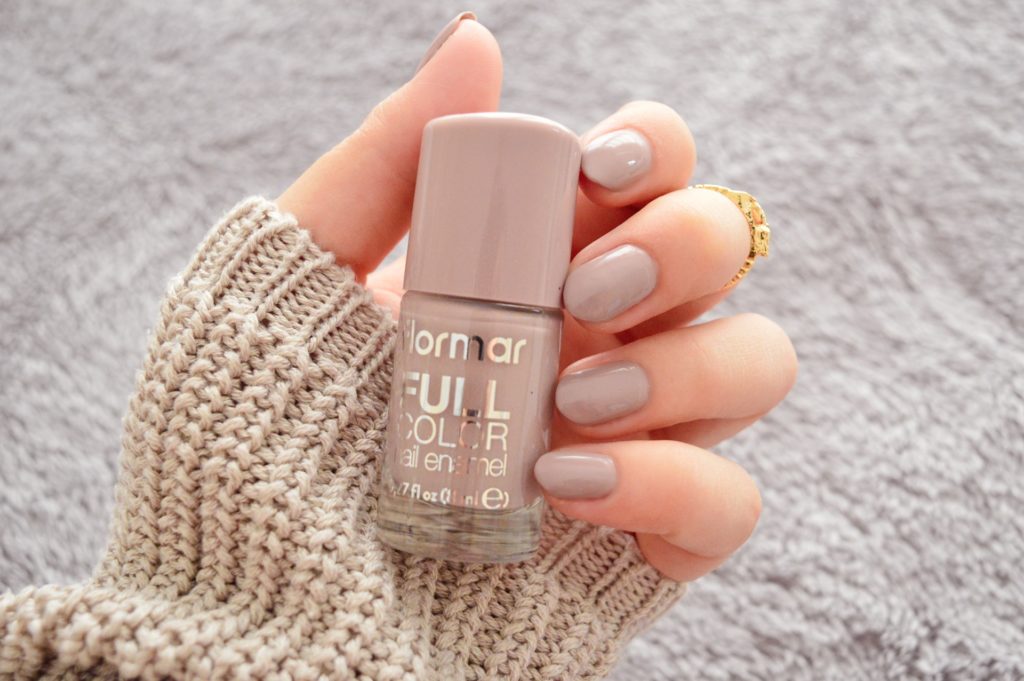 Flormar nail polishes are a great combination of price and quality: they are so cheap, very pigmented and dry pretty quickly even with the second coat on! Also, they last from 3 to 7 days depending on which formula you've chosen. Flormar nail enamels have a very impressive variety that is updated every season with new textures and colors! And today, I'm doing a Flormar nail enamel Review! Enjoy!!!
MY HONEST
FLORMAR NAIL ENAMEL REVIEW
Packaging:
The nail lacquer comes in a unique glass bottle with black detailing – it's like a piece of ice cube with an attached neck! The shape makes it very easy to store.
Colors:
Flormar's legendary nail polish is easy to apply and very shiny thanks to its special formula. The different varieties of Flormar Nail Enamel stay shiny and last for a long time. With its wide choice of colours, glossy, matt and glitter nail polish options are waiting for you!
Application:
The brush of these nail polishes makes the application very easy so that it glides very smoothly on the nail. A single coat does not do justice to the colors; you will need at least two coats. The deepness of the color gets accentuated with the second coat. This is not a fast-drying nail paint per say.
The longevity:
And now, the most important aspect of the nail polish review – the longevity. This one gave me a solid 4-day wear, which is very rare for me. On the 5th day, it started chipping and I could see it receding from the nail tip. With a base coat and top coat, the longevity of the nail paint can obviously be increased.
Another thing in its favor – the nail paint does not lose its sheen and shine. I have seen nail paints which look amazing on day 1, but by day 2, the shine and glossiness disappears.
It's really worth buying nail polishes from Flormar. I will totally recommend them to you! All their nail polishes are a keeper and I wouldn't mind buying again.
original post: https://nadanour.com/flormar-nail-enamel-review/